Model:STB6517Z                                     
Characteristic
        STB6517Z three-phase synchronous epoxy potting  Transformer appearance,circuit
board welding,  Compatible to foreign similar product completely.  Three phase
synchronous signal and power supply voltage as a whole.

        Z type for stitch eduction direct welding in the  circuit board.

Technical indicators
  
1. Environmental conditions

                 working temperature25~+50

                 storage temperature-25~+80

                 relative humidityless than 95%.

                 height above sea levelless than 1000 m

   2.Security features

                resistance to electric strength4000V/1min   

                flame retardant propertiesaccord with UL94-Vo

               insulation resistance

                resistance to electric shockrated input voltage 7 times (executive GB19212
standard)

   3.Overload ability3 times/1minute

   4.Rated capacity: 30VA

   5.Rated frequency: 50-60Hz

   6.Weight: 655g  

Outline size diagramme(in mm)
Specification: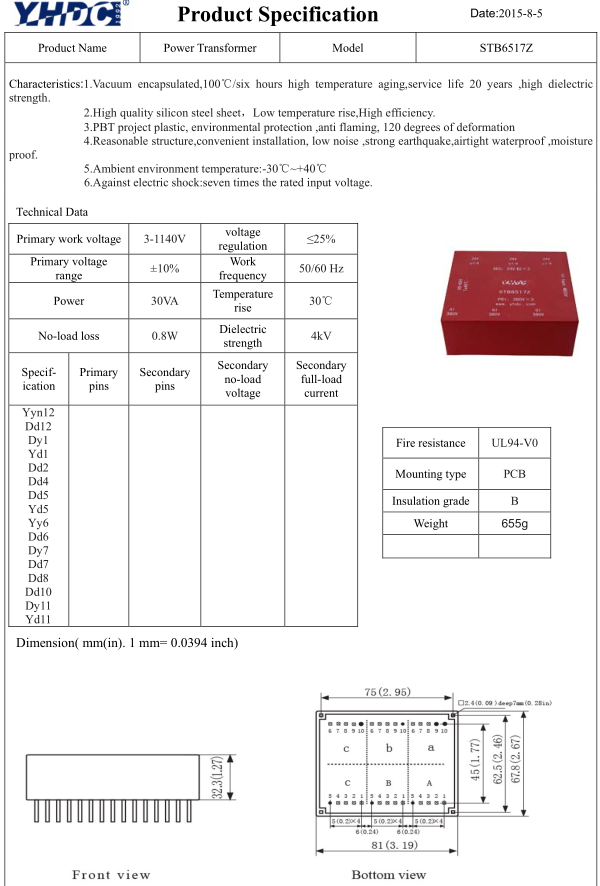 About our factory: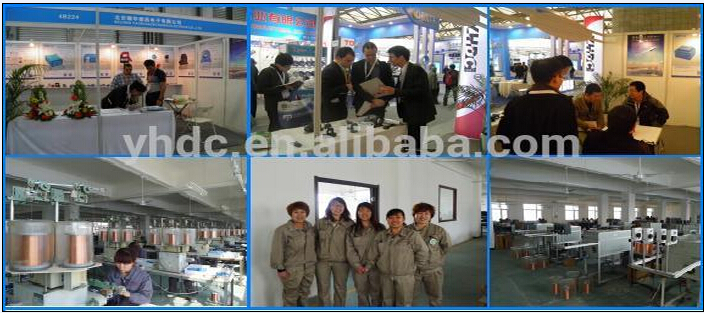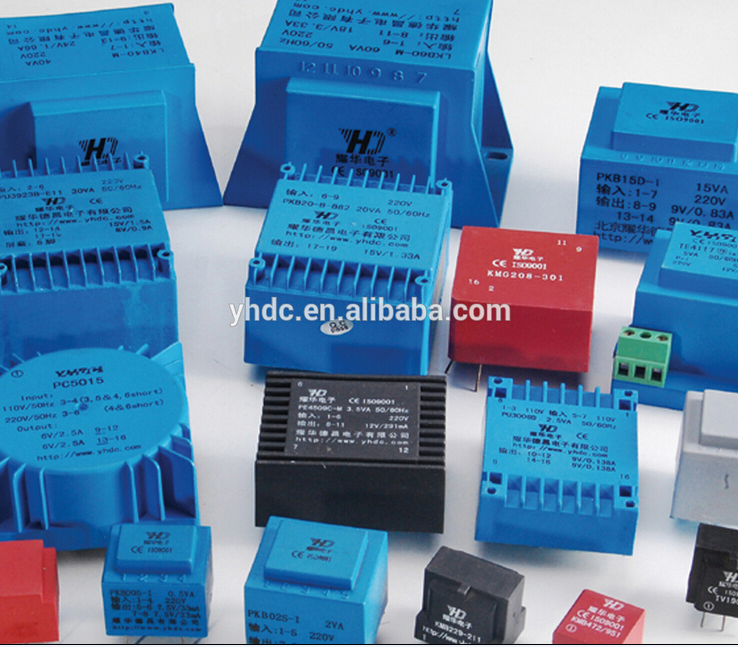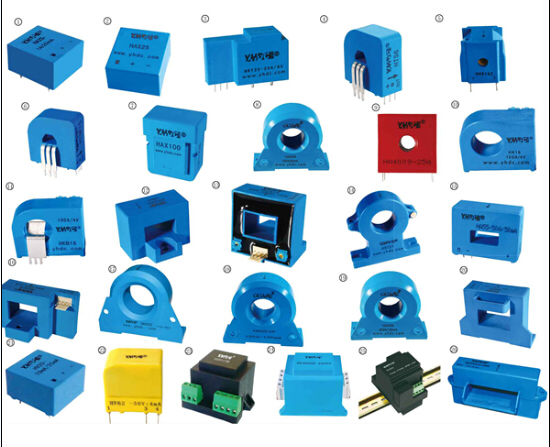 Beijing Yaohuadechang Electronic Co., Ltd was founded in 1992.We are a manufacturer of 
power transformers, current transformers, voltage transformers, pulse transformers, 
current sensors and etc. Our factory covers over 12000 square meters. For 23 years 
experience, our quality and price are best in China. Our product service life can be last for 
20 years, and have been CE approved, CQC and RoHS certified.
Welcome your inquiry, please feel free to contact me: