14V 2A  28W adapter with US plug  
In most countries of the world, electricity available from a wall outlet is 110 - 220/220/230 voltsalternating current (AC). Many electronic devices require much lower voltage to operate, and most of those require direct current (DC). Adapters that are used to supply proper voltage and current to electronic devices are referred to as AC / DC adapter, Power Adapter, or power supply.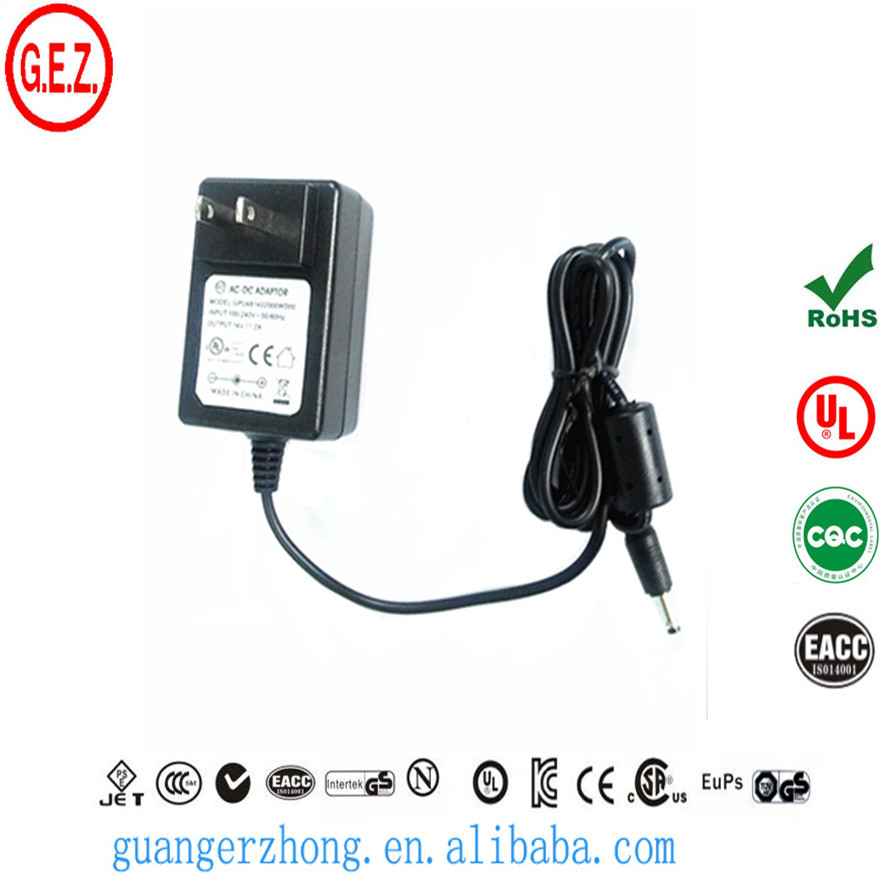 GuangZhou HuaDu Guang Er Zhong electronic factory is specializing in the production of
Transformer manufacturer,founded
in 2005. There are 10 automatic production lines and matching facilities.The monthly
production capacity is 60-100 million pcs.
There is a professional technical development team in our company,we can design all kinds
of electrical performance,style of
product according to customer requirements, now, we have more than two thousand kinds of
different models,different electrical properties of the product.